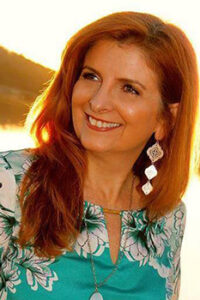 His heart guides my hands and I write.
He whispers in my soul and I speak. Honored to be used, excited about each day, overwhelmed by His grace – that is me.
An ordinary Brazilian girl, a foreigner in the land. In all aspects, inadequate to be doing what I do. That's just another proof that God can use anyone with a surrendered heart. I thirst for Him in the morning and anticipate hearing from Him each day. I love to soak in His wisdom and to know Him more. It gives me peace. It fills me with power. It restores my broken heart.
In 2010 I said yes to His calling to start writing and rested my hands on the keyboard. Since then, my fingers have been pouring down my heart into paper as His Spirit guides. He has opened amazing doors. People from all over the world (over 20 countries last I checked) stop by to read this blog. Magazines have published my articles. A major newspaper invited me to write as a columnist and, in October 2014, I was offered a contract for my first book Twelve Inches – Bridging the Gap between what you know about God and how you feel.
But wait – I honestly see it for what it is – His work, not mine. My words would be hollow without Him.
He sent my perfect match to Brazil and we met in 1996. He made me his bride in 1999. He is the love of my life and my best friend. Then when the doctors said I would never conceive, God gave us two beautiful girls who fill our lives with joy and fun. We don't go to fancy places. As a matter of fact, our home is our favorite place. We love praise music, Elvis and other "oldies" and we dance to their beat. We love being silly together and we laugh a lot.
Some hard valleys have been on my path – great financial loss, death, cancer.
They made me stronger and my faith more solid than ever. They did what God designed them to do.
And that is why I write and speak. I want people from everywhere to hear this message:
Life is beautifully abundant with Jesus, broken hearts and all!! You can soar above the bad and the ugly. If only you determine to stretch your wings of faith in obedience and keep your eyes on your Master, He will take you to places you never dreamed before.
Grace is amazing. Breathtaking… Empowering… Everlasting… All-surviving…
Grace makes you soar.
So here is my invitation to you:
Open your Bible every day.
Be still… Quiet your heart and listen to Jesus.
He's talking.
And as you browse through my messages,
Come Soar with me!