Today, it is with great joy that I introduce you to our winner of last week's linkup contest – Karen Friday. I love her candid expression of love for the Savior, found in every post I read on her blog. Please take a moment to read her post, leave a comment, and linkup with us. Don't forget to connect to her on her blog and social media.

PS: We will be choosing one guest contributor every month – so keep coming back and linking up with us. You could be the next one. Don't forget to display our logo somewhere in your blog (grab the code from the sidebar.)

Have a blessed day!

Patricia

---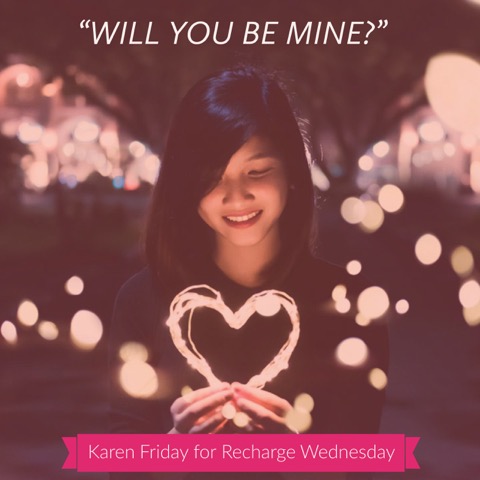 Skipping out on Valentine's Day this year?
Leading up to February 14, I see the sting of broken dreams. Hearts disenchanted with the whole "will you be my valentine?" charm and its absence.
But does the love-holiday define us?
Perhaps we believe the label of "valentine" conjures up a secure love. At least thinking it's the tell-tale sign of who we are in regard to having and owning love. Like the old adage, "I'm lucky in love."
But for the security of celebrating the day-of-love, single girls and women date someone other than their "first pick" until after the holiday. They settle just to fill the spot for grandiose images of candlelight, romance, flowers, and chocolate.
My own confession? As a young and vulnerable heart, Valentine's Day without a boyfriend seemed ghastly to me. The Valentine's Day blues at its peak, a girl in love with love.
Yet, I always desired close relationships with people who really get me. To know my heart as much as a person is able to know another human heart.
Do they know what makes me smile, moves me to tears, causes me to laugh out loud, brings me to sadness, or throws me into a tizzy?
You see, I wanted people in my life who understood me—deeply loved me for me. So three pick-me wishes stayed tucked away in my heart.
My 3 valentine wishes of all time:
The daughter valentine. My biological father's absence in part of my childhood stirred this wish. The longing to be my daddy's little girl, then his big girl. A child and woman dear to his heart forever.
The friend valentine.The sweetheart next door…the small-town girl who's kind and loving. Elementary school days of passing out valentines to all my classmates transferring into high school yearbook signings. "To a sweet girl."
The girlfriend valentine. Chosen as someone's sweetheart, "Will you be my valentine? Will you be mine?" One day in college, a boy asked me to be his valentine forever. Thirty-two years later, I'm still Mike's sweetheart.
Still, even on non-valentine days, feeling loveless often haunts me. The pit of my heart carries a nagging sense of wondering if I'm lovable. This, my friends, is a sad condition on any day. Any. Maybe you know the feeling. Whether we're valentine-less, in a relationship that is love-less, or in a marriage so much "less" than before, the blues on Valentine's Day catch our heart off guard.
But no need to totally skip out. The day is a jubilant celebration regardless of securing a valentine date, dance, dinner, or the love of our life.
Because with true love, Cupid's arrows always miss the mark. His make-believe persona and pretentious match-making are stray arrows never hitting love's bullseye.
At sixteen, an arrow pierced my heart with an enduring love Cupid knows nothing about. The piercing love of someone who really gets me. He understands me and deeply loves me. The One who asked me to be His. And He promised to hold me dear to His heart forever. He pursued me with a proposal, "will you be mine?"
Accepting His invitation, I instantly became His daughter, friend, and sweet to His heart, never loveless again. Ever.
The valentine I'd always wanted to be, God's. It beats the socks off the Valentine's Day blues, transferring real love into my other relationships.
When God drew back His bow, He hit dead center the target of real love. Jesus' heart was pierced for me and you on the cross. A day of love. The greatest Valentine's Day and love story ever told.
A grand valentine invitation, 'Will you be mine?' ~ God
Click To Tweet
"Greater love has no one than this, that someone lay down his life for his friends" John 15:13 ESV.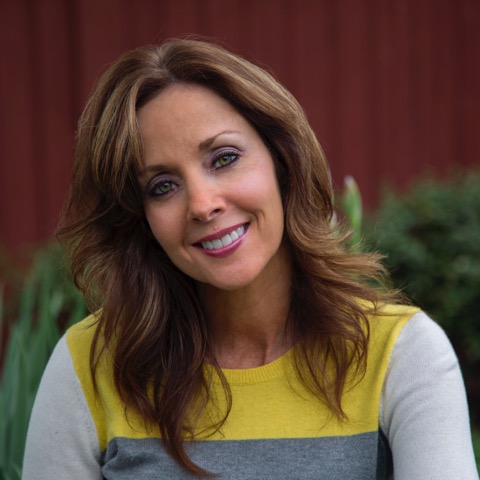 About Karen Friday:
Karen is a pastor's wife, women's ministry leader, mother, and mimi. She's an award-winning writer and avid speaker who loves words and God's Word. Also known as Girl Friday, she engages a blog community every week, Hope is Among Us. Karen has published a number of articles and devotions in both print and online media and writes as a regular contributor for the national site, Inspire a Fire. The entire family is fond of the expression, "TGIF: Thank God it's Friday." They owe Monday an apology.
Visit Karen's blog and connect with her on social media. http://www.karengirlfriday.com/
---
LINKUP PARTY opens at 6 am EST!
Christian Bloggers, come share your Blog with our audience below:
1. Add your Link.
2. Visit the blogger before or after and encourage them with a comment.
3. Share on social media. Click below to share on Twitter that you are joining us! We would love to have you follow the ministry on Twitter and Facebook as well!
I'm Recharging with @FridayKaren and @PatHolbrook - A Grand Valentine Invitation from God - #RechargeWednesdayLinkup - Share your blog with our audience!
Click To Tweet