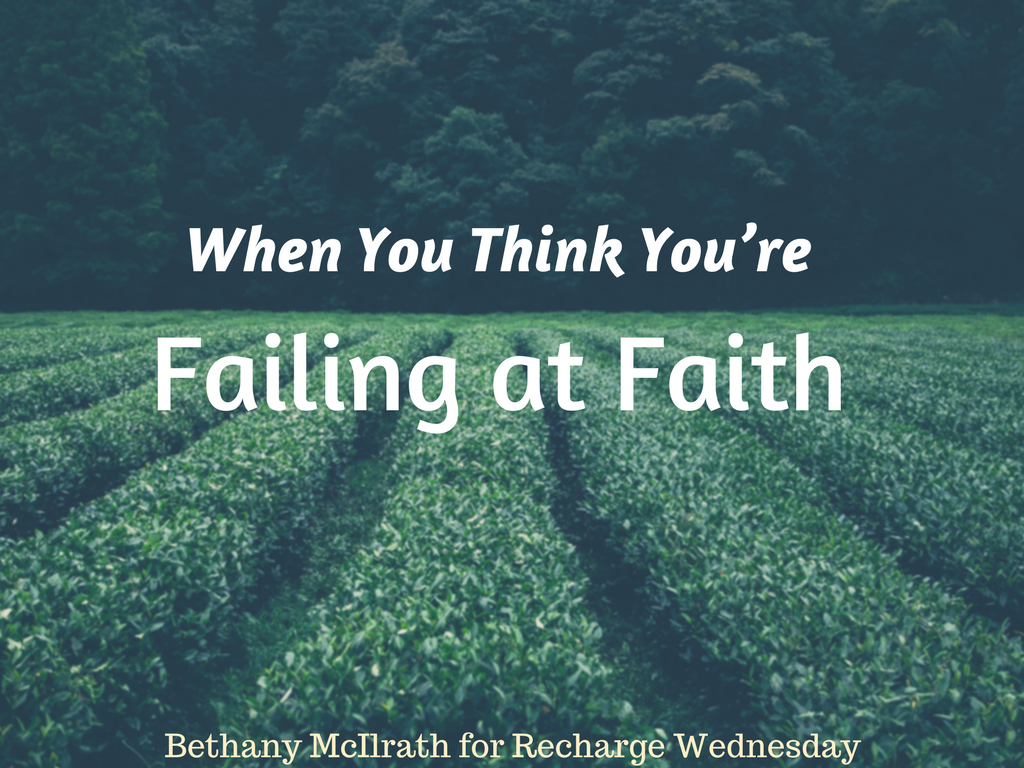 He blessed a child and saw God raise him from the dead. He survived and played a leading role in one of God's big droughts. He stood up to impetuous rulers who were murdering people like him willy-nilly. The man called down fire from heaven effectively!
"Failure" is not a word we associate with the prophet Elijah.
But Elijah once believed he was failing at faith.
After yet another death threat, he fled. The man had seen miracles. He'd played a part. Elijah knew he had been following and obeying God. But his faith felt like it was faltering as he was rejected again and again:
Alone in the wilderness, Elijah prayed:
"'I have had enough, Lord,' he said. 'Take my life; I am no better than my ancestors'." –1 Kings 19:4
We don't find God telling Elijah to toughen up and go do another mighty miracle. He wasn't even immediately asked to witness to anyone else.
Instead, God sent an angel to care for, comfort, and encourage him. There was no reprimand.
God is glorified when we draw near to Him. He chooses to invite us into His presence.
He loves to remind us that He is faithful, even when we fail to be.
That's exactly what God went on to do for Elijah. Before God gave him another mission, he sent him to a quiet cave. There, Elijah was told:
"Go out and stand on the mountain in the presence of the Lord, for the Lord is about to pass by." -1 Kings 19:11
You probably know what happens next. The wind blows, the earth quakes, fire roars, and God is not in them. God's presence comes with a gentle whisper.
What humbling comfort!
In our walk with the Lord, we often believe our relationship with God is most wonderful and effective for eternity when we're on fire. We think that God is most glorified when our impact is earth-shaking. It's easy to believe that God is working the most through us when our ministries are as powerful as the wind.
God is glorified in the quiet, too.
When you think you're failing at faith because you're not making a visible impact on others or seeing any results, remember that God also commands us, for His glory, to:
"Be still and know that I am God" –Psalm 46:10
There's a time for changing the world and a time for embracing God as He changes our hearts. Worship Him in the stillness.
---
LINKUP PARTY opens at 6 am EST!
Christian Bloggers, come share your Blog with our audience below:
1. Add your Link.
2. Visit the blogger before or after and encourage them with a comment.
3. Share on social media. Click below to share on Twitter that you are joining us! We would love to have you follow the ministry on Twitter and Facebook as well!
I am Recharging with @BethanyMcIlrath and @PatHolbrook - #RechargeWednesday LINKUP is open to #Christianbloggers. God is glorified in the quiet, too. JOIN US?
Click To Tweet