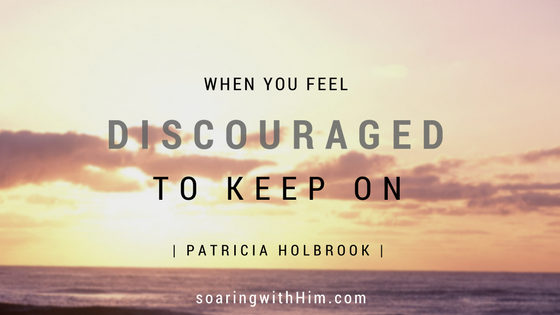 "Then the local residents tried to discourage and frighten the people of Judah to keep them from their work. They bribed agents to work against them and to frustrate their plans. This went on during the entire reign of King Cyrus of Persia and lasted until King Darius of Persia took the throne." Ezra 4:4-5 (NLT)  
After years of idolatry and blatant disobedience, God's warning to Judah came through. His patience paused for a moment to make way to a much-needed gift: Discipline.
70 years of captivity.
After the darkest hour in Old Testament Jewish history, Cyrus, king of Persia, allowed God's people to return home. The captivity years taught the Jews a painful lesson, and they were now ready to restart their lives in the land flowing with milk and honey.
And so, a weakened nation returns to their Promised Land, just to find it standing as a shadow of their once prosperous country.
Among the spoils of devastation, one stood out as sign of the severity of their sin: The splendorous temple that King Solomon built had been destroyed. The place where God's presence dwelt after the wilderness had been carefully planned by King David, masterfully built by his son Solomon… and finally ransacked and destroyed by the Babylonians.
The people knew it – before building the wall around the city, or any buildings, they must rebuild the temple.
We find the story of the beginning of their return on 2 Chronicles 36, and the book of Ezra continues the account of the two first caravans of Jews returning to the Promised Land. Zerubbabel, of the house of David and leader of the first expedition, is joined by over 42,000 people journeying homeward. His mission?
To rebuild God's temple.
Zerubabbel gathers the people to start the construction, and once the foundation is finished, a big celebration takes place. Under his leadership, the spiritual foundation behind the work is established, and the people rejoice.
But opposition arises, and a campaign by local residents against Zerubbabel's efforts result in a halt in the construction.
Zerubbabel needs cheerleaders and meets naysayers.
He expects helpers and finds burdens.
He looks at the ruins of the temple, ponders his circumstances, and, even though he knew he was doing God's work, discouragement wins. The leader sits down. Like many of us, he knew how to start well, but couldn't keep going.
Sixteen years go by before Zerubbabel wakes up from his hiatus and resumes the work God called him to do.
Sixteen years! That's almost my oldest daughter's age! A lifetime!
What a waste!
What a wakeup call to me…
Not long ago, the story of Zerubbabel met me exactly when I needed it.
For quite some time, I felt discouraged in my calling. I was going through the motions and doing what I believed was required of me… but… honestly? I lost the vision.
I allowed a big disappointment and stressful situations to cloud the clear view of the mission God gave me seven years ago. And so… I felt tempted to sit down, fold my arms and halt the construction for a little while.
Have you ever felt that way?
The fire that once burned bright turns into the flicker of a candle…
The vision, once so clear and full of excitement, becomes blurry and dull…
And those around who once cheered you up, either start discouraging you on your mission… or are nowhere to be found…
Ever been there?
I can't help but wonder how many people are feeling today as I was not long ago: You know that you know that you were doing God's work… or following the vision He planted in your heart (and – more importantly – confirmed in His Word.) The foundation of your calling was lain. You danced together with friends, celebrating the successful beginning. And yet, the circumstances that followed did not make any sense.
Discouraging news came in.
You knocked on the door, and it did not open.
You prayed and prayed, and the resources did not come.
And as these discouraging events came your way… your cheerleaders and helpers put their bricks down, leaving you alone on the construction site.
Maybe you even allowed sin to enter in… and settle.
And so, after a little while (or what it seems like eternity,) you are tempted to throw your hands up in discouragement… and sit down.
"It's no use."
"God is done with me."
"I can't overcome."
"It is what it is."
"I must have misunderstood God. I will look for something else to do."
Oh, dear friend! What a trap of the devil!
If that is you today, I pray Zerubbabel's story is a wakeup call to you, as it was for me!
God's call to our lives is never withdrawn!
Zerubbabel allowed others, and obstacles to discourage him from continuing walking on God's path for his life. The result was a purposeless life for way too long.
I know, I know – you've been waiting for a long time.
You are tired.
You may even be doubting whether it was really God that called you.
That's just what the enemy would love for you to think. Don't allow him to steal one more day from you! Lay down your doubts, your pain, your questions, your discouragement or your sin at the foot of the cross today.
Ask God to renew your vision… give you a renewed sense of purpose… and steadfast persistence.
"For I am confident in this very thing, that He who started a good work in you will be faithful to complete it." (Philippians 1:6)
Click To Tweet
Paul was confident about it.
You should be too.
Hold on to that promise, get the next brick and lay it on top of the foundation that God has already help you build.
Even if you are alone in the construction site, get up and keep on building!
"I have fought the good fight, I have finished the course, I have kept the faith; in the future there is laid up for me the crown of righteousness, which the Lord, the righteous Judge, will award to me on that day; and not only to me, but also to all who have loved His appearing."
2 Timothy 4: 7-8 (NASB)
---
LINKUP PARTY opens

WEDNESDAY 12/6 at 6 am

:
Share your Blog with our audience below:
1. Add your Link.
2. Visit the blogger before or after and encourage them with a comment.
3. Share on social media. Click below to share on Twitter that you are joining us!
#RechargeWednesday LINKUP PARTY is open to Christian Bloggers. This is a call to all God's laborers who feel discouraged today. Read before you quit. JOIN US?
Click To Tweet