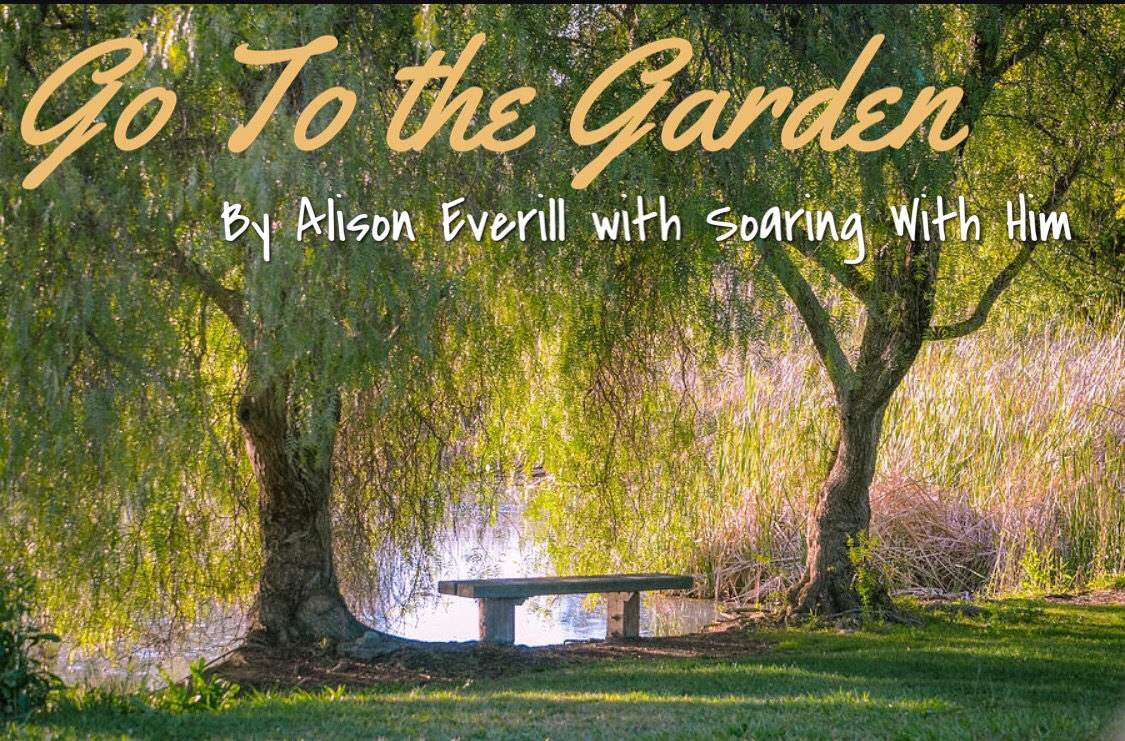 At the beginning of the summer, one of my best friends came to me and asked if I would lead a Bible Study for the ladies in her neighborhood.  Teaching ladies is one of my great passions so, after I consulted the Lord, I told her I would.
I was excited to see what the Lord would do!  But as I began processing through this time together and really just trembling in my shoes trying to figure out what direction to go in for this study, one question kept coming to mind:
"Lord, what can I do with this time for these ladies?  How can I be a help to them?"
And the answer came with almost audible clarity:
"Give these women a high view of Me.
Set Me in front of them and let them gaze at me for Who I really am."
Alrighty then! I had received my orders. But as I thought about it, I realized that the Lord might just as well have asked me to eat an elephant!  How in the world do you even begin to give someone a high view of God?  Talk about Mission Impossible!  And then the answer came.  
There is only one way to get people in front of God.  Only one source where He is revealed as He really is.  
The Holy Word of God.  
The pages of Scripture are The Garden in which He walks, waiting for you to join Him on some secret bench and visit.  The time there is unhurried and limitless, as far as He is concerned, and the air is filled with the sweet fragrance of the Holy Spirit revealing His heart to you as you hang on His every Word.  It is the only place you can be sure to find Him, and every time you visit, you will be changed in earth-shattering ways.
Lest you think I wax unduly gaudy in my description of this reality, check out this unbelievable scripture:
"But when we all, with unveiled face, beholding the glory of the Lord, are being transformed into the SAME IMAGE from one degree of glory to another.  For this comes from the Lord who is the Spirit."  — 2 Corinthians 3:18
I mean, just look at that verse!  The context of the whole chapter of 2 Corinthians 3 is talking about the Bible, so by the time Paul gets to verse 18, he gives a dazzling revelation! Here's what happens when a Christian (an "unveiled face person") looks into the Word of God.
 You behold His glory.  And what is that?  Moses gives us great insight into that in Exodus 33:18-19 "Please show me Your glory!  And He said, 'I will make all my goodness pass before you and will proclaim before you my name 'The Lord'.  Simply put, His glory is all His amazing attributes and everything He is.  I'm about to shout!
You will be changed into His image.  Meaning, as you gaze at Him in the Word, you will begin to look like Him.  You will never be deity – that's heresy – but His Word will supernaturally change your mind and heart so that you begin to take on His heart and desires, not your own selfish and sinful ones.
You are not on your own.  I love the last sentence of this verse.  "This comes from the Lord who is the Spirit." The crazy hard work of gazing at the Lord and being transformed into His image is not something we can accomplish on our own.  How kind of God the Spirit to see us gazing into the Word, roll up His holy sleeves and say, "Here, my child, I wrote this Book, let me help you understand it."  Now I AM shouting!!! That's amazing!
I have so often dragged my impoverished soul into that garden and found Him there. Always there.  That old hymn In the Garden says it so beautifully…..
I come to The Garden alone
While the dew is still on the roses
And the sound I hear, falling on my ear
The Son of God discloses
And He walks with me and He talks with me
And He tells me I am His own
And the joy we share as we tarry there
None other has ever known
 So, go to The Garden.  He is waiting there…….. just for you.
---
LINKUP PARTY at Soaring with Him!
Share your Blog with our audience below:
1. Add your Link.
2. Visit the blogger before or after and encourage them with a comment.
3. Share on social media. Click below to share on Twitter that you are joining us!
4. Grab our Recharge Wednesday LINKUP button and put it somewhere on your blog or blog post. The code is on our sidebar!
LINKUP PARTY with @AlisonEverill and @PatHolbrook. Join us?
Click To Tweet