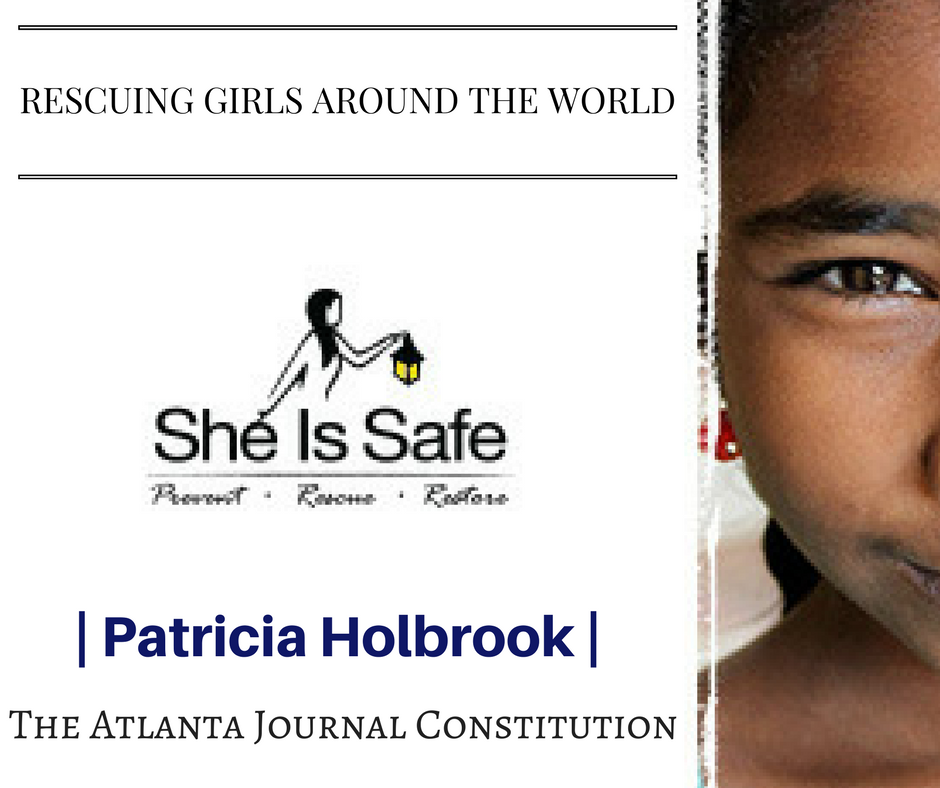 "I have walked the brothel hallways with our partners in West Bengal and seen little children living under the beds of their young mothers, who are sex slaves. Without intervention, children of sex slaves are put to work in the brothel at an even younger age than their mothers."
I sat across from Michele Rickett, founder and president of She is Safe – an international organization with a mission to "prevent, rescue and restore women and girls from abuse and slavery in high-risk places around the world."
I could barely finish my lunch. A mix of indignation, perplexity and excitement filled my heart, as Michele shared the heartbreaking stories of lives that are being saved, rescued and changed around the world through her organization.
In the beginning of this year, as I started to pray about the staff for my ministry's upcoming annual women's conference in October, I felt compelled to invite a local organization involved in the fight against human trafficking to share a testimony about their work during the conference.
A couple of months later, I met Michele at a mission's conference. As she shared her organization's work around the world, I immediately knew that She Is Safe was the answer to my prayers.
What started with a spark of interest turned into a passion to bring awareness about a problem that is sweeping the globe: the murder and slavery of girls in impoverished countries, simply because of their gender.
According to a 2010 article of the Economist magazine, "Gendercide" has killed over 100 million girls around the world. Newer research indicates that the number may now be closer to 200 million.
Michele elaborates on the heart-wrenching facts: "The debasing view of girls leads many families to rid themselves of these children, seeing girls as a worthless drain on family resources. The root cause of the murder of girls (gendercide), whether through feticide or infanticide, is the hideously distorted view of a girl's value. And, of course, there is a powerful vacuum, on many levels, when girls are missing from communities. One of the most sinister is the trade in human beings, or human trafficking, which supplies a massive demand for girls."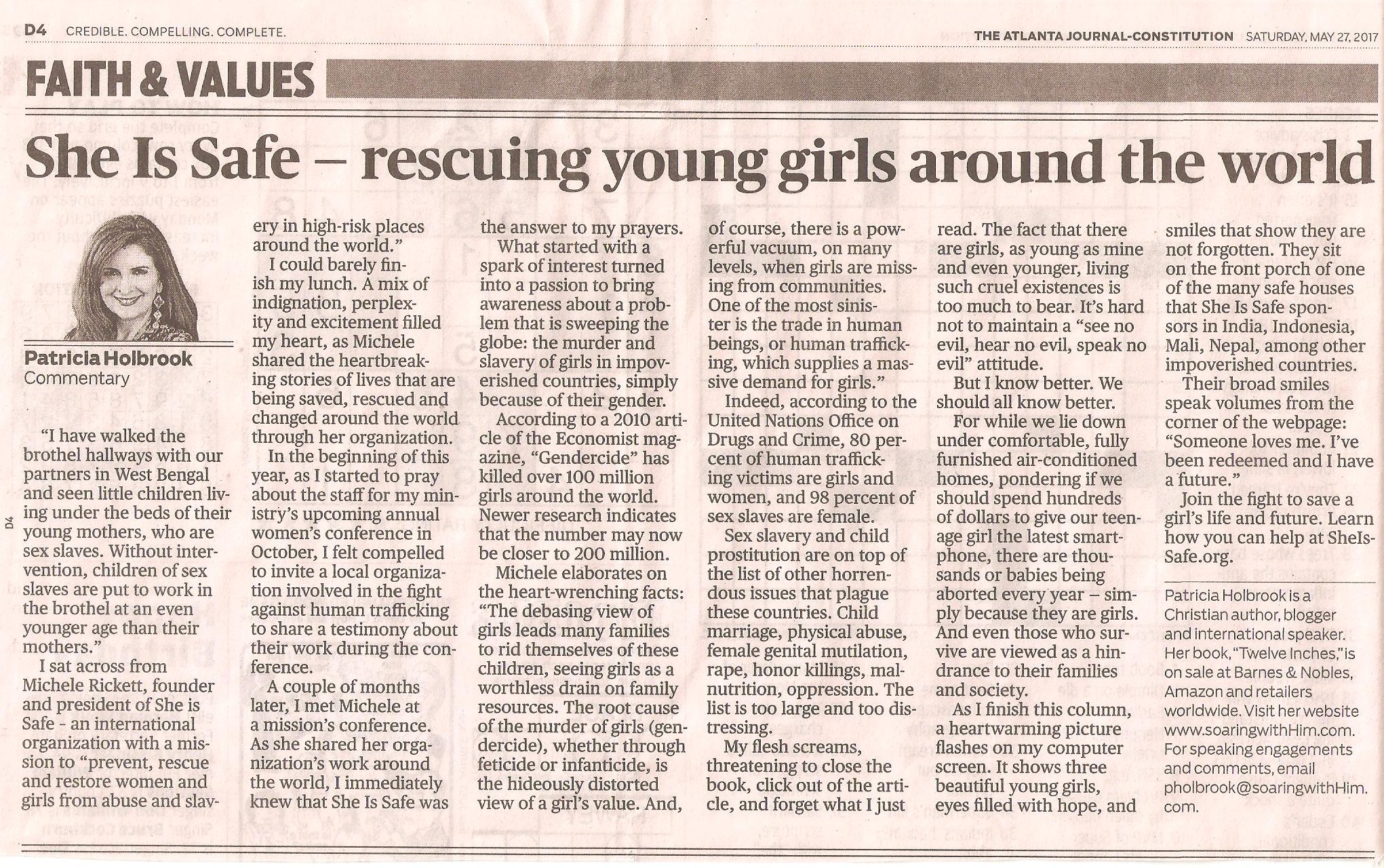 Indeed, according to the United Nations Office on Drugs and Crime, 80 percent of human trafficking victims are girls and women, and 98 percent of sex slaves are female.
Sex slavery and child prostitution are on top of the list of other horrendous issues that plague these countries. Child marriage, physical abuse, female genital mutilation, rape, honor killings, malnutrition, oppression. The list is too large and too distressing.
My flesh screams, threatening to close the book, click out of the article, and forget what I just read. The fact that there are girls, as young as mine and even younger, living such cruel existences is too much to bear. It's hard not to maintain a "see no evil, hear no evil, speak no evil" attitude.
But I know better. We should all know better.
For while we lie down under comfortable, fully furnished air-conditioned homes, pondering if we should spend hundreds of dollars to give our teenage girl the latest smartphone, there are thousands of babies being aborted every year — simply because they are girls. And even those who survive are viewed as a hindrance to their families and society.
As I finish this column, a heartwarming picture flashes on my computer screen. It shows three beautiful young girls, eyes filled with hope, and smiles that show they are not forgotten. They sit on the front porch of one of the many safe houses that She Is Safe sponsors in India, Indonesia, Mali, Nepal, among other impoverished countries.
Their broad smiles speak volumes from the corner of the webpage: "Someone loves me. I've been redeemed and I have a future."
Join the fight to save a girl's life and future. Learn how you can help at SheIsSafe.org
Millions of girls are killed or sold every day as slaves. Want to help save their lives? Read this.
Click To Tweet
Click below to go to SheIsSafe.org.