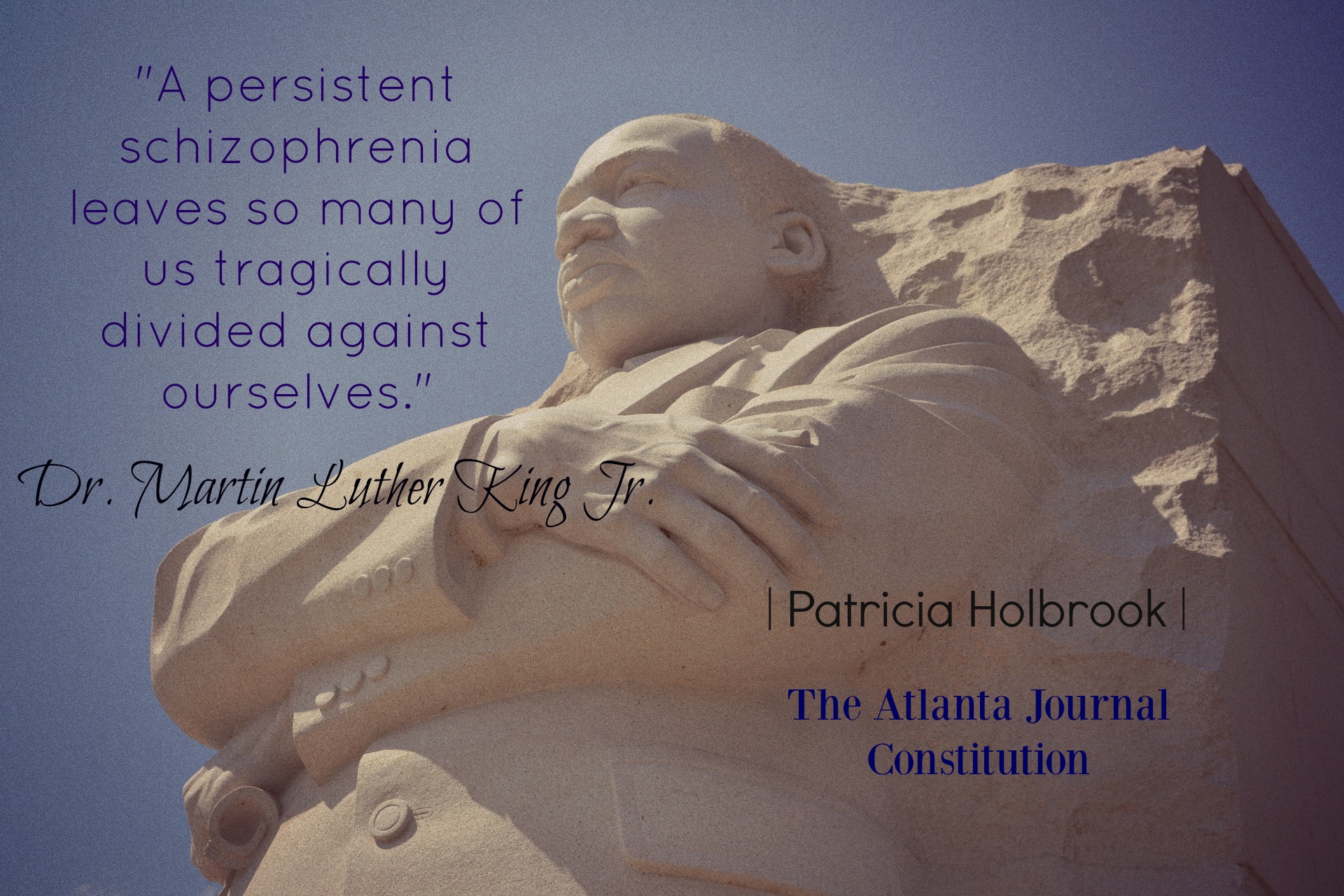 This week marked the 88th birthday of Dr. Martin Luther King, Jr. I was reminded during the weekend of celebrations of a book by King in which he wrote about the "gulf between practice and profession." In this particular passage, he concludes that the principles we say we espouse don't always align with what we say or how we live.
"On the one hand, we proudly profess certain sublime and noble principles, but on the other hand, we sadly practice the very antithesis of these principles. How often are our lives characterized by a high blood pressure of creeds and an anemia of deeds!" King writes in Strength to Love," published in 1963.
The book is comprised of a collection of sermons, primarily in the topic of racial segregation, with a strong emphasis on core Christian values. The book's primary focus is on the importance and need of "agape" love among all people – the type of love that is selfless, courageous and kind.
King's voice still resounds decades after his death, calling Americans to stand up for the biblical and moral principle that we are to love all God's people, regardless of their race, nationality, or any other traits that differentiate us. That principle lies, not only behind King's passionate voice, but also in the heart of Christ's teachings.
This quote: "A persistent schizophrenia leaves so many of us tragically divided against ourselves," was true four decades ago in our nation, and is still true today.
When King penned the famous "I have a dream" speech for the March on Washington, his preparation involved three main documents: the Bible, the U.S. Declaration of Independence, and the Gettysburg address. From the concept that "all men are created equal" to Jesus' commandment to love our neighbor as ourselves, the unforgettable words in "I have a dream" will forever echo as a beacon for freedom, equality and democracy in America.
During his discourse, he called men to stand by and fight for the principles of freedom and justice, and yet, to remember that the end result should be unification, not division. In King's own words: "Let us not seek to satisfy our thirst for freedom by drinking from the cup of bitterness and hatred. We must forever conduct our struggle on the high plane of dignity and discipline. We must not allow our creative protest to degenerate into physical violence. Again and again, we must rise to the majestic heights of meeting physical force with soul force."
So many years have gone by since that hot summer day in 1963, when a massive group of marchers gathered around the Lincoln Memorial to hear King speak. But I believe that if Dr. King were to speak again today, his rhetoric would remain: Let us be careful not to proudly profess principles of justice, love and freedom, and yet subvert them with practices that are against the very principles we proclaim.
It is a message that should resound in all our hearts today, at a time when our nation seems to be divided once more:

Let us fight for justice, and yet stand by the democratic principles that have built our nation. Let us fight to remain one nation under God. Let us fight against what Dr. King called "this strange dichotomy," which often remains as the great and cruel divide between what we believe, and how we act.
This article was published in Patricia's column for the Atlanta Journal Constitution on Saturday January 21st, 2017.
Let's not profess principles of justice, love, freedom & yet subvert them with contradictions
Click To Tweet