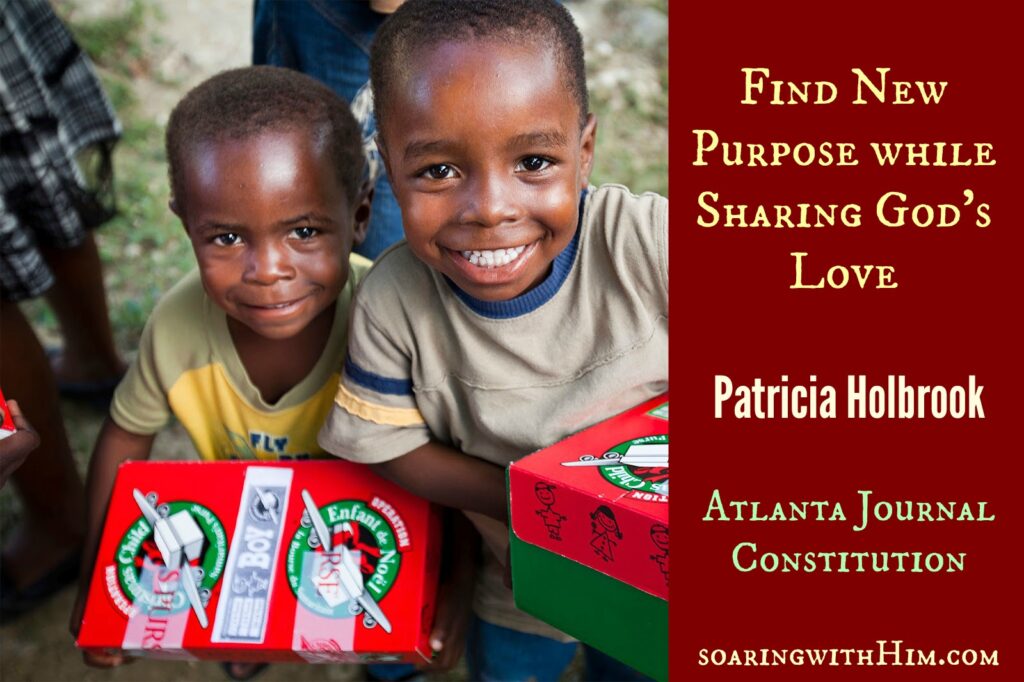 Not long ago, I had a conversation with a lady in her 70s, who is suffering from depression because one of her daughters is absent from her life. This daughter is alive and well, but she chooses not to participate in her mother's life, even though she lives close.
Almost every time I talk to this mother, the conversation turns to the pain and suffering that she is experiencing with her daughter's absence. And every single time, my advice to my friend is the same.
"You cannot help other people's choices. If you concentrate on one person who, by their own choice, prefers not to be around you, you will end up becoming bitter and distancing others who love you. You need to find a new purpose. Give your love to people who are hurting. Bless someone with your gifts and talents."
I thought about my advice while browsing some of the videos that I received from one of the local representatives of Operation Christmas Child. My ministry supports Franklin Graham's organization every year around the holidays, by promoting their efforts to bring the gift of Christmas and the Gospel to needy communities around the globe.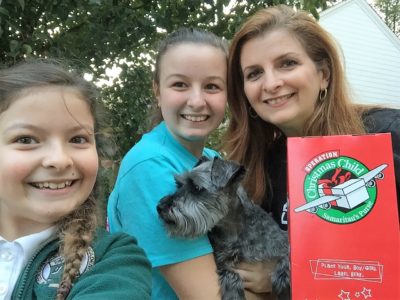 It always fills my heart with joy to learn how Samaritan's Purse International, Operation Christmas Child's parent organization, tirelessly works across the world to ensure that poor communities experience God's love through disaster relief projects, community outreach and gifts.
The videos I watch every year tell stories of children whose lives have been impacted, and often drastically changed, by the seed that is planted with a simple shoe box.
While browsing this year's DVD, however, I came across the stories of people who are on the other side of Operation Christmas Child's initiatives. The clips told the stories of common people, who work diligently to ensure that poor children who often have never received a personal gift, are blessed by a simple shoe box filled with toys each year.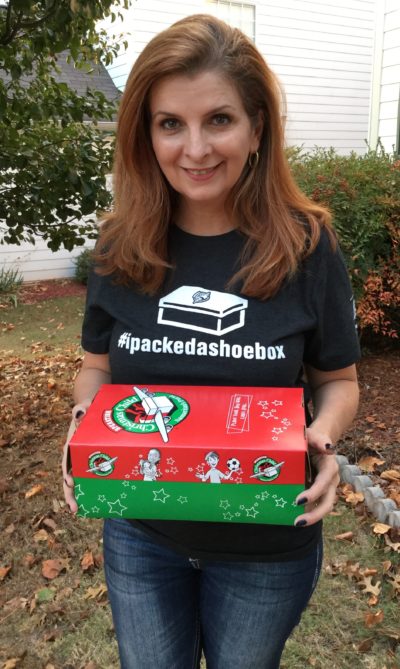 My favorite story was about 9-year-old Faith from Tennessee, who ran a 5K to raise funds, while energizing her small community church to pack 300 boxes this year.
The story would not be very different than several others, were it not for Faith's physical limitations.
Faith was born prematurely with spinal bifida, a birth defect in which a developing baby's spinal cord fails to develop properly, creating serious developmental issues. She has already had several surgeries, including bladder and bowel reconstruction. Her parents were told that their little girl would probably never walk.
But Faith showed them from the beginning that there is no limit of what God can do with a willing and determined heart. She walks, dances and is a bundle of joy to her family and friends.
When she told her mom last year that she wanted to run a 5K to raise funds for Operation Christmas Child, her mother felt uneasy and concerned. But as her mother prayed, she heard God whisper: "Do not try to limit me."
The video ends with Faith crossing the finish line, cheered by a community of friends who came out to support her. "I really want to say that we could do 20,000 boxes. That's what I wanted to pack," she said. "But next year, we will do 500!" she shouted with a beaming smile.
We support Operation Christmas Child www.samaritanspurse.org
Click To Tweet
Purpose. Faith and her family found new purpose in their suffering.
Her great example of determination, overcoming limitations and doing the impossible, is a lesson for each one of us who think that we cannot make a difference in the world, or who allow our problems and disappointments to paralyze us.
Amid our pain or emptiness, we can allow God to redirect our focus, thus using us to bless someone who is hurting much more than we are. That is how God makes beauty out of our ashes, filling our lives with new purpose and joy. Sometimes, all it takes is filling up a shoe box with toys, prayers and selfless love. Find more information about Operation Christmas Child at www.samaritanspurse.org
Amid our pain, we can allow God to redirect our focus, using us to bless someone who is hurting.#OCC
Click To Tweet
This article was published in Patricia's column for the Atlanta Journal Constitution's Faith & Value Section on Saturday, November 12.