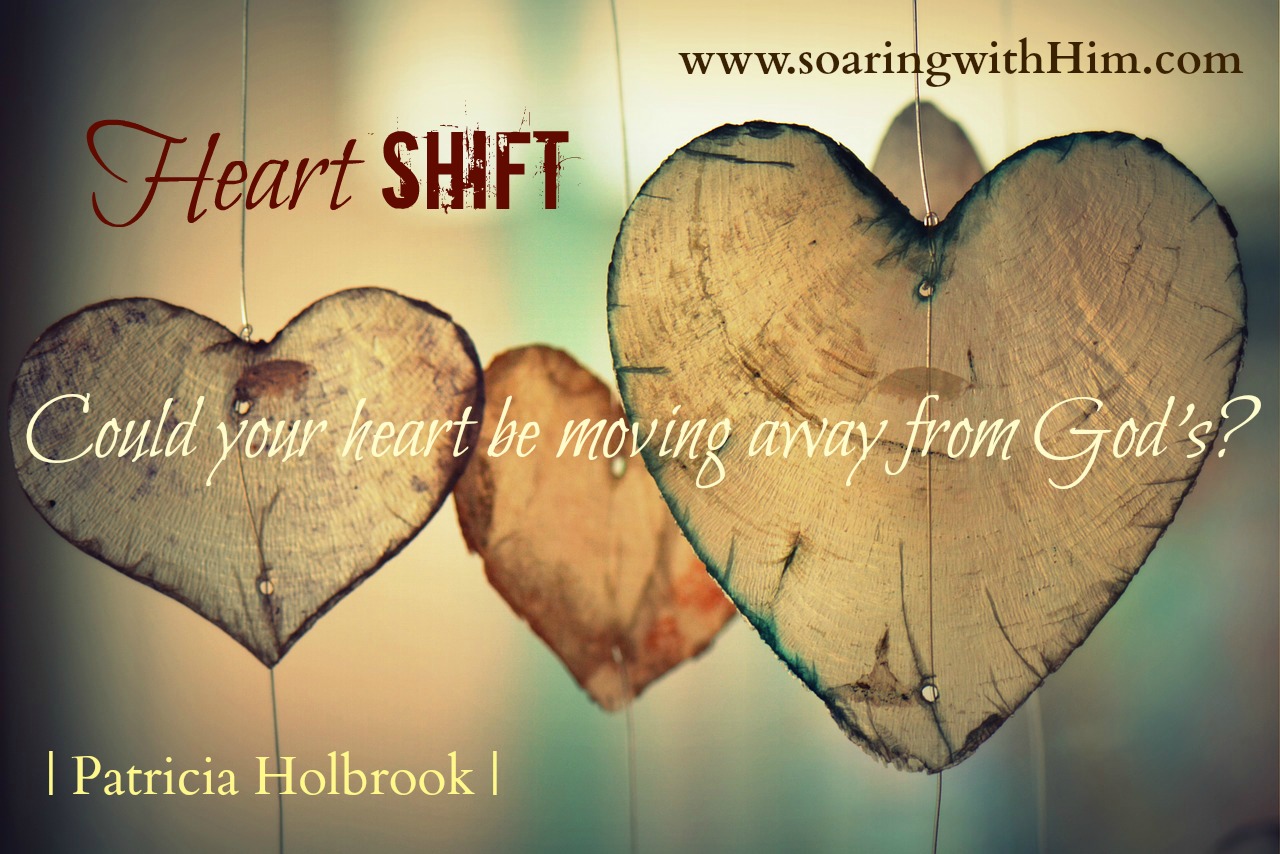 For thus says the Lord, 'When seventy years have been completed for Babylon, I will visit you and fulfill My good word to you, to bring you back to this place. For I know the plans that I have for you,' declares the Lord, 'plans for welfare and not for calamity to give you a future and a hope. Then you will call upon Me and come and pray to Me, and I will listen to you. You will seek Me and find Me when you search for Me with all your heart.' Jeremiah 29:10-13 (NASB)
The theme for the weekend retreat was based on Jeremiah 29:13.
With the message of my book Twelve Inches as the backdrop, we spent the weekend talking about how to allow what we know about our God to rule over our emotions, thus developing and maintaining strong faith.
It was a revival-type of weekend, as several women recommitted their lives to following Jesus with all their heart, mind and soul.
The retreat organizers had planned for one of their church's ministers to end the retreat on Sunday morning with the Lord's Supper. After a service filled with testimonies of how God moved during the weekend, we were ready to partake of the Lord's Table.
You will seek Me and find Me when you search for Me with all your heart. Jeremiah 29:13
She shared a short message about how the busyness and messiness of life can easily misplace our hearts from fully resting in God.
At the end of the message, she shared an image that God gave her – a reminder of how He designed for His children to live.
Pulling two colored paper hearts, one bigger than the other, she held them up and gently placed the small heart inside the larger one.
"This is how God wants us to live," she said. "Allowing our hearts to be centered in His."
She had a basket full of small and big hearts that she passed along, and each of us picked one of each to keep.
I sat my two hearts on my lap and contemplated the visual.
While playing with the small heart inside the larger one, I started moving the smaller heart towards the center of the larger one. Because they were hand cut, they looked quite asymmetric together.
That's when my perfectionism kicked in.
I started moving the small heart upwards, so it rested better centered, and the edges became even on both sides.
It looked better that way. It just did.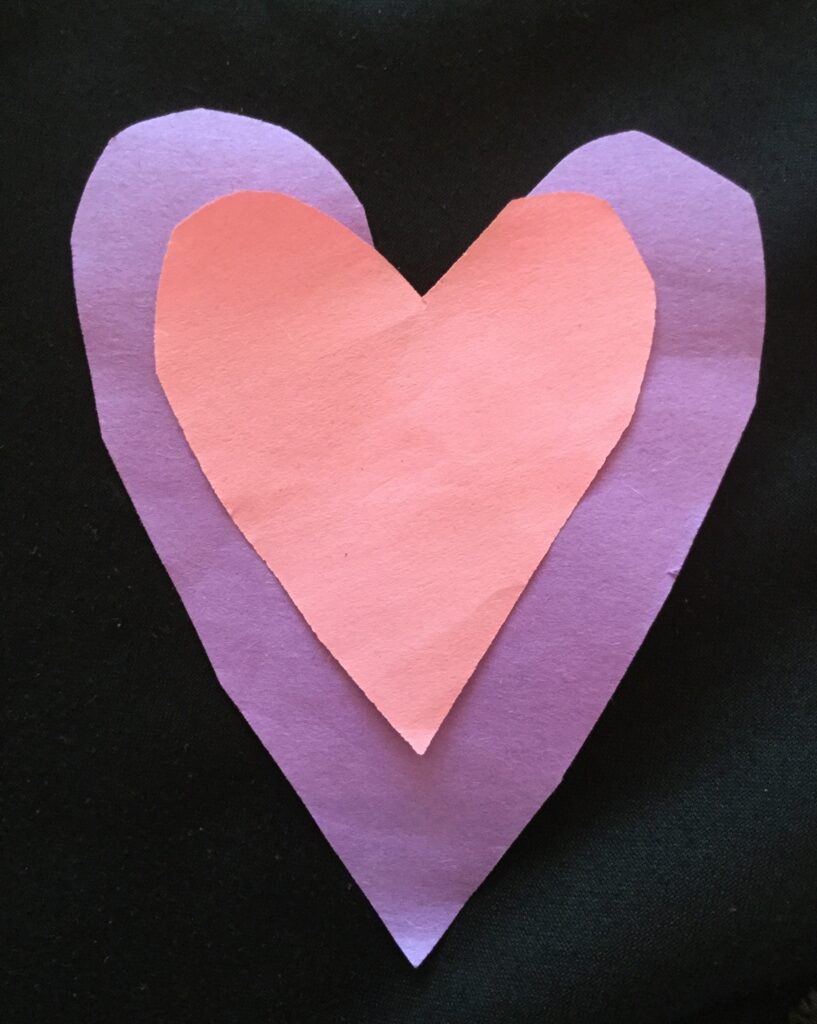 Or so I thought.
That's when I heard God whisper in my heart:
"When you move your heart from the center of Mine, look at where your heart ends up."
I looked again and realized what He meant.
I was wearing black pants, and, as I shifted my little heart from the center of His heart, the upper edges of the small heart touched the fabric of my black pants.
As my heart left the center of His, and even thought it seemed to look better than it did before, it moved outside of His perfect heart… thus touching darkness.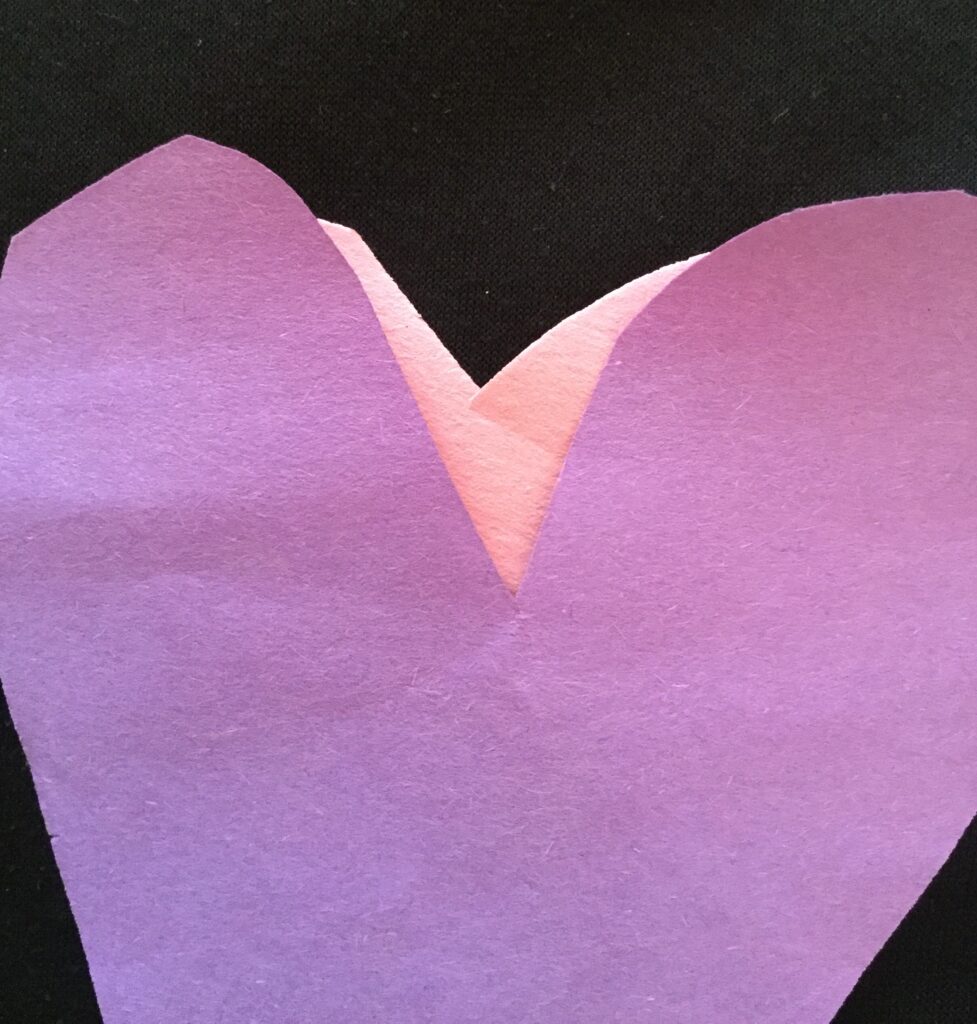 The imagery was as clear as the message therein:
God knows His perfect plan for my life (Jeremiah 29:11) …
And even when we were living in exile (Jeremiah 29:10) …
He called us to turn to Him, inviting us to live within His heart (Jeremiah 29:13) …
The boundaries of God's heart is the safest place for His children to live. Everything outside of that… is darkness.
The boundaries of God's heart is the safest place to live. Everything outside of that is darkness.
Click To Tweet
I don't know about you – but I often find myself fiddling with my own plans, leaning on my inadequate wisdom, shifting to accommodate ideas that makes sense.
Indeed, it appears to be so harmless to shift just a bit from the center of God's will…
And it certainly can happen so.very.subtly.
But all it takes is one important decision without consulting Him, and we may be on the way to place our life outside of His protection and perfect plan.
Just a little compromise…
Or saying yes before praying…
Bringing our moral compass just a little off course to please someone…
Or justifying our sin or lackluster faith walk…
Spending little time listening to God… and too much time heeding worldly voices…
It's subtly simple…
It's one little shift at a time.
What an image! What a Truth!
May we remember that waiting upon God before moving is not only a matter of obedience, but also a matter of trusting His loving hands. May we rest our hearts completely in His, even if, from our perspective, life would feel or look a bit better elsewhere.
Friend, if today you are tempted to move forward before a divine Green Light leads you on, I pray you make a deliberate decision to sit back down…
Be still before your God.
Seek the peace that surpasses all understanding before moving forward, trusting that, even though it may look like your life would look better somewhere else, the only place where your heart will find balance, joy, peace and freedom…
Is in the Center of His perfect Will.
Nothing else will do.