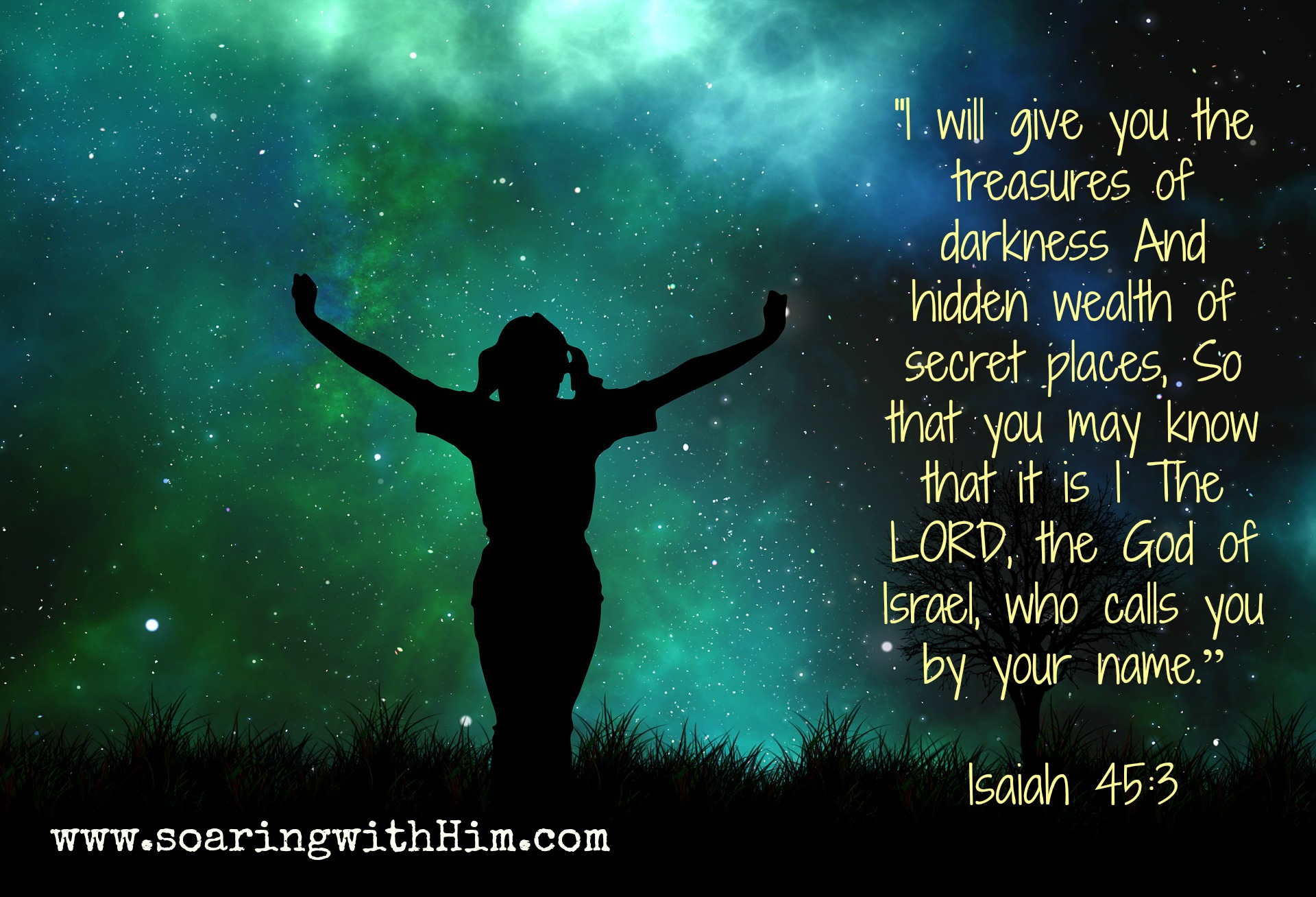 "I will give you the treasures of darkness And hidden wealth of secret places, So that you may know that it is I, The LORD, the God of Israel, who calls you by your name." Isaiah 45:3
Some of my fondest memories from childhood were made in Caputera – a small, backwards fisherman's village in South Brazil, where I spent every Summer vacation as a child. When my great-grandparents immigrated to Brazil from Spain in the 1800's, they founded the village together with other families. My grandparents inherited the land where they built a small ranch as their summer retreat.
Even thought the world was changing everywhere else in the late 70's, time seemed to stand still in Caputera.
It was my little paradise. A place where this city girl could run carefree all summer. A place filled with fresh food, pure fun and easy laughter.
My childhood's happy place.
I loved daytime in Caputera – we would run wildly all day, playing in the saltwater lake and harvesting peanuts and grapes as snacks. But nighttime was my favorite.
You see, the village didn't have electricity until the late 70's, therefore we didn't have TV programs to watch or board games to play. Instead, we would sit by the fire, listening to my great aunt tell ghost stories, or, my favorite – grandpa would turn out the kerosene lamps so we could be in total darkness as we studied the constellations – his very favorite subject.
Granddaddy didn't finish high school, but the man was a wealth of wisdom and knowledge. He knew the name of every constellation and loved to use the darkness to sharpen our eyes so we could study the beauty of God's creation in the heavens. He called the constellations by name as I watched the skies, mesmerized.
Without complete darkness, we wouldn't be able to see the beauty of the stars buried behind the city lights.
Without complete darkness, we wouldn't be able to watch God's majesty unravel before our eyes.
I was always amazed of how much I could see and hear when the lights went off. Things that I never noticed before became clear before my young eyes. Sounds were sharper, stars were brighter.
Darkness brought forth hidden treasures like nothing else.
Growing in Dark and Silent Places
In the realms of nature, darkness and shadows are places of growth and beauty.
Darkness brings out the beauty of stars. Certain flowers only flourish in the shadows. The famous, lush green fields of Scotland thrive under the shade of their continual fog. And it's in the silence of the forest that we can best hear the birdsong.
Nature grows and shows its beauty in the darkness because it doesn't fight its Maker. It simply yields to His methods, allowing His ways to bring beauty out of seemingly hopeless places.
I don't know about you, but when I find myself in the darkness of my circumstances, whether for lack of answers or because of troubles that weigh me down, my tendency is to try to find out what lesson God is trying to teach me, or what He wants me to "do" to get me out of the valley and onto the next mountaintop.
My ever-busy mind keeps trying to figure out the next step… or understand His ways, when I know (that I know that I know)… that His ways are higher than mine (Isaiah 55:8).
My restless hands keep reaching out in an attempt to do something; to turn the lights back on again… when all He wants is for me to sit in His presence, however dark it may feel, and find contentment and joy in His eternal light.
"Whoever dwells in the shelter of the Most High will rest in the shadow of the Almighty." Psalm 91:1
Sometimes the lesson during a time of silent waiting and dark valleys is simply one of TRUST.
The lesson may be simply taking our faith to the next level, where we find ourselves filled with joy even though we cannot see where He is leading us.
Simply. Because. We. Know.
HE

. Is. Leading.

In this season of waiting… or of darkness…
His voice is louder.
His light is brighter.
His protection is sure.

As I quietly rest under the shadow of the Most High…
As I deliberately choose to dwell in the shelter of the Almighty…
And although the light seems to be vanished from my life for a season…
I know He is accomplishing much richer things within me.
Like the confidence of the things I hope for and the assurance about what I do not see (Hebrews 11:1) … which cannot be obtained until I am blind to the future.
It's accomplishing
TRUE FAITH.
But I must choose not to fear the darkness.
I must choose to sit under His shadow, as still as I can be.
Knowing that even the darkness was created by Him.
And the shadow is nothing but a projection of His presence.
Be still, my heart.
And focus on the bright stars which the darkness tries to hide.
They conceal worlds of promises… eternal… infinite… bright. They were spoken of in the Psalms, by the prophets… and sealed as Messiah breathed His last.
Just as the sky on those warm Summer nights of my youth, endless and bright… so is our God's unfailing Love for me… and you.
Be still, my heart.
And Know.
He IS forever God.
Forever Faithful.
Forever Yours.
---
LINKUP TIME – #SoaringwithJesus
I am so excited to announce the first #SoaringwithJesus LinkUp party at my blog!
Starting tomorrow, after 7 a.m., I will open the linky for you to add your own post. I'd love to connect with you on Twitter with the #SoaringwithJesus hashtag. Post your story of whatever God is doing in your life or the lives of those you love. You don't need to be a professional writer. You won't be judged. You are simply welcome. The only requirement is that you love Jesus with all your heart. And that you wish to glorify His Name through your words and testimony.
In order to participate, here's what you have to do:
Write your blog story.
Come to my blog and use the easy-to-follow LinkUp at the end of this post.
Copy and paste the permalink for your post.
Find one or two of the bloggers who posted before you, visit their blogs and leave an encouraging comment.
Link their posts on Twitter with the hashtag #SoaringwithJesus
Don't forget to like our Facebook page, and follow us on Twitter.
Promote this Linkup on your social walls – invite your blogger friends to join us!
I would appreciate it if you used our button on your site and let us know you are part of this community (you can find the button permalink on our sidebar – just copy and paste)
Leave a comment on this blog.
Be Encouraged to Keep spreading the Good News: He LOVES us and DESIGNED us to SOAR!
You are a blessing to me! Happy LinkUp!! #SoaringwithJesus @PatHolbrook
Patricia
---