Workshop #1: In God Alone We Trust – Managing the mental and physical stress of disappointment and heartache.
with Stephanie Wilkins
Do you stress mentally and/or physically when life brings dissapointment, failure or heartache? Do you find yourself plagued by stomach issues, headaches, heartburn, depression or mood swings when things aren't going your way? If so, you need this seminar! Stephanie Wilkins, Certified Health Ambassador, and Founder of No More Bandaids will teach you practical ways to manage the stress and disappointment of life's valleys through our Lord Jesus Christ. Together you will discover what God's Word says about your situation, pitfalls to avoid, and how to access His power in your life to get through life's most difficult journeys. Audience: Teenage girls and adult women.
Workshop #2: Portrait of a Chosen Woman of God
with Alison Everill
Aside from your decision to follow Christ, perhaps the most important decision you will make as a woman is that of whom you will marry.  In this session, teacher, song writer and worship leader Alison Everill will help you delve into the Word of God to explore how the Chosen Woman of God can both prepare to be chosen and choose the husband the Lord has for her.  You will explore the Worldly Portrait versus the Divine Portrait of Womanhood, and learn about the characteristics that a godly man is looking for in a mate.  This section is designed for the married and single woman alike, who is looking for biblical guidance and affirmation of what it means to be a Chosen Woman of God. Audience: Teenage girls and adult women.
Workshop #3 – God Revealed Through Your Story
with Michele Rickett
In this workshop, InterVarsity Press author and international leader, Michele Rickett, will help you see how God uses our lives, the highs and the lows, in His plan to help you grow and reveal Christ to a world that desperately needs Him. You will find out that God is more than willing to take every hardship you have gone through and use it to bring others to Jesus. Taught by someone who was rescued from unspeakable pain and currently leads an international organization that rescues thousands of girls every year around the world. Audience: Teenage girls and adult women.
Workshop #4 – Israel – A Christian's Responsibility to God's Chosen People
with Kelly Stewart
Israel is a delicate subject. Should Christians stand up to support God's Chosen People? Is it that big of a deal?
You will need to buckle up and hold on tight for this fast-paced, energetic, lively presentation about Israel. In less than one hour, Georgia State Director for Christians United For Israel and political leader Kelly Stewart will take you through the Bible, Abraham's Family Tree, who owns the land of Israel, Ishmael, maps, the Palestinian Problem, God's relationship to the Jewish people, God's warning about Israel, God's foreign policy, Israel's future, and most importantly – a Christian's responsibility to Israel.  You will walk away from this presentation amazed and what you learned in such a short amount of time, and a strong desire to want to know more and support Israel.  Audience: Adult Women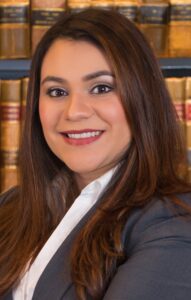 Workshop #4 (en Español) – Escogida – de Derrota a Victoria
Con Keren Barrios
La vida puede ser difícil, y el sufrimiento es parte de ella. Incluso cuando la vida parece oscura, Dios ha prometido llamarnos de las tinieblas a su luz maravillosa. Aun cuando no entendamos por qué las cosas suceden de la manera en que lo hacen, debemos confiar en que Dios la convertirá en algo bueno en nuestras vidas. He experimentando sufrimiento en mi vida pero definitivamente he visto esta promesa cumplida en mi vida, y deseo que cada mujer pueda experimentar lo mismo. Para Adolescentes y mujeres adultas.
Click here to Register!