Patricia Holbrook: Keynote Speaker
Patricia Holbrook is the president of Soaring with Him Ministries, a faith columnist, national speaker and the author of Twelve Inches – Bridging the Gap Between What Your Know About God and How You Feel.
Her passion for challenging her audience's faith and walk with God has quickly made her ministry's website a popular place for people from over 20 countries. Her weekly devotionals are translated into Spanish and Portuguese as well. Patricia has been a faith columnist for the Atlanta Journal Constitution since 2012. The AJC is the largest newspaper in the South, reaching 500,000 readers weekly in Georgia, Alabama and north of Florida. She is a guest writer for Christian magazines and popular blogs, such as Internet Devotions Cafe, and a content contributor for iDisciple, the popular app developed by nationwide retailer Family Christian stores, engaging more than 160,000 subscribers daily around the globe. Patricia's sense of humor and practical, biblically-sound teaching has also made her a sought-after speaker at women's events nationwide and internationally.
Patricia is originally from Brazil and has lived in the United States since 1999. She writes in between car lines, homeschool lessons, tears and laughter. She lives in Georgia with her husband Steve, their two daughters and their miniature Schnauzer Jingle Bells.
---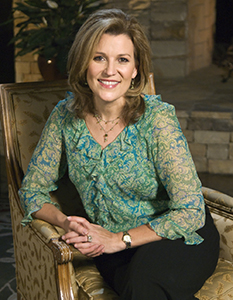 Lisa Ryan
What do the Miss America pageant, Murder She Wrote, and two worldwide Christian ministries have in common? Lisa Ryan.
Lisa has enjoyed over 30 years in media and ministry. After winning the Miss California 1985 title, she appeared in a variety of popular television shows and commercials. In 1997, she began co-hosting and producing feature stories for The 700 Club and was a regular guest-host on Living the Life. In 2005, she joined InTouch Ministries, with Dr. Charles Stanley, in its daily radio and weekly television broadcasts. In 2008, Everyday with Marcus & Lisa became the national daily "live" flagship show on FamilyNet. The show highlighted relevant stories of the day, lifestyle segments, author and music guest interviews, and family friendly content seasoned with the insightful and often witty perspective of the married hosts drawn from their daily lives. She continues to work at InTouch Ministries in the Broadcast Department with InTouch Radio and Special Events.
Lisa also served as Director of Women's Ministry at First Baptist Atlanta, serving the over 6000 women that attend this mega-church regularly with weekly and seasonal events and activities.
Lisa has written two books, For Such a Time as This: Your Identity, Purpose and Passion and Generation Esther: Young Women Raised Up For Such A Time As This. Drawing on the biblical example of Esther, Lisa delivers lessons on purity, beauty, destiny, courage and more, to help modern-day Esthers pursue Christian lives.
Laced with humor and conviction, Lisa loves speaking at girls and women's conferences and brings a message that inspires generation to generation.
Lisa and her husband Marcus live in Atlanta and have three young adult daughters.
---
Alison Averill
Ask anyone to describe the music of Alison Everill and you will hear a variety of adjectives like, beautiful, passionate, worshipful, and engaging. But the title of her new recording project, Breathless and Amazed, says it best. Alison will be the first to tell you that the music featured on her sophomore is not at all about her but about her passionate relationship with Jesus Christ. Her faith and her love for music sings of a lifelong relationship with Jesus that clearly defines her priorities as a dedicated wife, loving mother and consummate singer, songwriter and worship leader. As a speaker, Alison's passion is to teach about living a life centered in complete surrender and worship – the very essence of a loving and fulfilling relationship with God.
A native of Jacksonville, Florida, Alison began her music ministry as a childhood church musician. From then until now, she has chronicled her faith journey through her beautiful music and powerful, Christ-centered messages, drawing listeners to hear the passion in her voice and sense her devotion to the Lord.
Alison's home church for many years was First Baptist Church of Jacksonville, FL where she ministered in song at their annual Pastor's Conference. She was the worship musician at the churches where her husband pastored, and has traveled to many places over the years to serve the body of Christ in song. She has written and sung with Dove Award winning artist Babbie Mason, and has had several songs signed with Gaither Publishing Company.
Alison is married to Scott. They are the parents of 3 growing boys and they make their home in North Georgia where she is currently the worship leader at First Baptist Church of Holly Springs. Blog: https://alisoneverill.wordpress.com/
---
Stephanie Wilkins
First and foremost Stephanie is a wife of 30 years to her husband Joe, and mother to Nathan and Natalie, her adult children. As a corporate wife, Stephanie and her family have lived in three different countries and five different states. Over the last 25 years, she has served in different capacities, within the church teaching children, teens, and leading various women's ministry programs. In 2006, after moving to Atlanta from Singapore, the family joined First Baptist Church of Atlanta. In 2007, Stephanie joined their 280 member audition choir. She has been featured several times in the past on "In Touch" singing with a women's group and for the past three years has served on FBA's worship team.
Professionally before children, Stephanie was a Marketing and Advertising Executive. After children, she enjoyed doing a lot of promotional and advertising work for different charities. As the kids grew and it was time for school, Stephanie became a homeschool Mom. She retired successfully from homeschooling in 2015.
In 2013, Stephanie became a Certified Health Ambassador through Faith and Health Connections and started No More Bandaids, which is a health and wellness ministry of education, teaching, and encouragement to those who suffer with Chronic, physical or stress-related illness. She was inspired to begin this ministry by her son who lives with severe Gluten intolerance and her mother, Nancy, who suffers from Parkinson's disease. In her blog, she shares a wealth of information about alternative medicine, nutrition and stress relief through our Lord, Jesus Christ. Currently her ministry takes her throughout the suburbs of Atlanta teaching Seminars and Bible Studies related to whole-person health and wellness through the power of the Holy Spirit. Blog: No More Bandaids
---
Michele Rickett
Michele is the founder and CEO of She Is Safe (SIS), an international organization that frees and equips women and girls from abuse and slavery and helps them build new lives in Christ.
She and the SIS team of 20 staff members work with holistic, grassroots initiatives in eight countries – with direct interventions for 15,000 women and girls each year. SIS collaborates with local women in these fields to provide safe homes with restorative care, border and brothel rescue, and income generating training and support.
Michele's life mission was born out of experiences living and working in Africa as a young woman. Since then she established She Is Safe to equip women and girls for new life in places where they are commonly used, abused and sold as property.
Along with her international work, Michele is a moving communicator: speaking at conferences, retreats, clubs and churches, mobilizing people to participate in combating the evils of exploitation, leveraging our talents and blessings for a powerful, united effort to prevent, rescue and restore captives.
Michele is often a media guest covering the abuse and slavery of women and girls on such programs as Moody Radio's Janet Parshall's America and Midday Today, Nancy Leigh DeMoss', Revive Our Hearts, and Bob Lepine and Dennis Rainey's Family Life Today.
---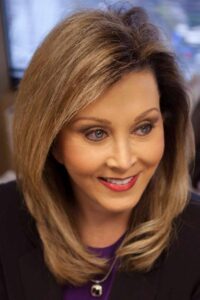 Kelly Stewart
Kelly served on the City Council and as Mayor Pro Tem for the City of Johns Creek and on the Board of Directors for the Georgia Municipal Association. As a corporate executive, Kelly served as Vice President of Human Resources for a national company.
During Kelly's career, she has worked in all levels of government. At the federal level, on Capitol Hill in the US House of Representatives; at the state level, in the University System of Georgia; and at the local level, as a County Administrator.
Kelly was appointed by Governor Deal to the Board of Directors for the Department of Juvenile Justice. She also serves as the Georgia State Director for Christians United For Israel and lobbies Congress on behalf of the American-Israel relationship.
Kelly is a recorded pianist, singer, and song writer. She was the inaugural president of the Buckhead Republican Women. Kelly received her Master's degree from Georgia Tech, Bachelor's degree from Brenau University, and Associate's degree Gainesville State College.
Kelly is married to Tom Stewart and they make their home in Johns Creek and are active members of First Baptist Church Atlanta where Kelly sings in the Atlanta Worship Choir.
---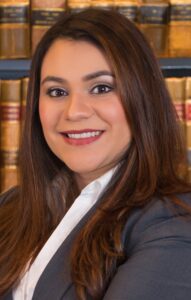 Keren Barrios
(Español)
Keren Barrios es una esposa, madre y abogada, dueña de su propia firma junto a su esposo y mejor amigo. Nacida y criada en la Ciudad de Guatemala, hija de un pastor, Keren enfrentó muchas pruebas desde que nació, hasta cuando fue secuestrada por 13 días cuando tan sólo tenía 10 años de edad. Sus valles no terminaron allí. Han continuado, pero la gracia de Dios ha sido más que suficiente para sacarla victoriosamente de cada situación. Su deseo es que las mujeres vivan sus vidas de la manera que Dios ha planeado para ellas, y de animarles a pelear contra todo obstáculo. Ella está comprometida a ayudar a otras mujeres a superar sus temores, pruebas y tribulaciones.
English:
Keren Barrios is a wife, mom, and lawyer who owns her firm with her husband and best friend. Born and raised in Guatemala City to a pastor, Keren endured many difficult trials from birth until she was kidnapped for 13 days at just 10 years of age. Her valleys did not stop there. They've continued, but God's grace has been more than sufficient to victoriously carry her through it all.  Her desire is for women to live the life God has intended for them, and to encourage them to fight against all odds. She's committed to helping others overcome their fears, trials and tribulations.