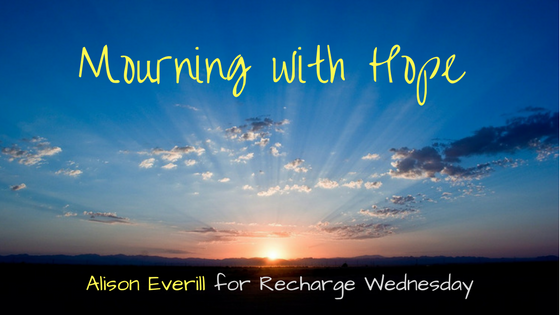 I don't even have to close my eyes to see her face in my mind's eye. My dear friend. That smile that dominated her countenance every time I saw her. Contagious. And she had a sassy voice that just made me chuckle. Because even if she was across the room talking to someone else, I could tell it was her without even looking.
She was, in a word, special.
And today, we were all there celebrating her home-going.  There was standing room only in the church.  Evidence of a life well-lived, yes, but it was so much more.  It was a life that was saturated with the glory of the Savior.  His glory shone so brightly in her earthly life. It flitted into that funeral service today and soothed every heart that had the privilege of knowing her.
She was not there.  No.  She was otherwise occupied worshiping Jesus face to face.  But the fragrance of Christ she left behind was still as poignant as ever.
She was, in another word, beautiful.
As I sat there today thinking of her, I kept crying for the loss we all felt, and then smiling for the joy that I knew she was experiencing at that very moment.
And there you have it. Mourning with hope.  I know, as good as I know my own name, that she is alive. That's a fact, not a "hope so".  II Corinthians 4:14 says:
Knowing that He who raised the Lord Jesus will
raise us also with Jesus and will present us with you.
 The void she leaves in the lives of those that were close to her will remain a tender wound for many years to come.  But because of II Corinthians 4:14, I know we will see her again.  I know it because this rock-solid truth has its footings set and cemented in the blood of Jesus Christ.  If He died and rose again, she rose again Saturday morning when she exhaled for the last time on this earth.
And we will too.  Mourning with hope.
If you are a believer in Christ, I'm not saying anything you don't already know. In fact, if I'm not careful, I realize I run the risk of sounding trite and over-spiritual in a painful situation.  I only hazard saying these things because I know my friend.  I know what she would say if I could call her and ask her about it right now.
I remember one distinct time when my heart was broken over loss of ministry, loss of friendship, loss of direction.  My heart had been broken one time too many, it seemed, and I was in the process of just giving up.  She didn't even know I was going through any of that and just "randomly" reached out to me me in a text one day that went something like this:
"Hey sweet friend.  The Lord just had you on my heart today and I felt impressed to tell you to keep going.  You may not feel like it, but your ministry is glorifying to the Lord.  You have something to say for the Lord, girlfriend!  Don't give up."
So, you see, I only say these things about mourning with hope, not to be trite or "hyper-spiritual".  I say them because my beautiful friend said, "You have something to say for the Lord, girlfriend!"  She'd tell me, in her endearing southern twang,
"Say it, Alison! Tell 'em!  Yes! I'm more alive than I have ever been, and there is hope! I have gained everything because Jesus paid it all! And tell 'em there's hope for everyone if they'll just give their lives to Jesus too!  Tell 'em!"
And then she'd tell me to back it up with Scripture just cause she was sassy that way 🙂
 But we do not want you to be uninformed, brothers, about those who are asleep, that you may not grieve as others do who have no hope. For since we believe that Jesus died and rose again, even so, through Jesus, God will bring with him those who have fallen asleep.  I Thessalonians 4:13-14
I wrote this song a few years ago the night my grandmother died.  I got to thinking about what my granny would say to me from heaven if she could. I had the overwhelming honor of singing it today at the precious celebration honoring my extraordinary friend.  Maybe it will comfort you and give you some perspective if you are hurting over a great loss.
Yes, we mourn….so very deeply.  But, in Jesus, never ever without hope.
---
LINKUP PARTY at Soaring with Him!
Share your Blog with our audience below:
1. Add your Link.
2. Visit the blogger before or after and encourage them with a comment.
3. Share on social media. Click below to share on Twitter that you are joining us!
4. Grab our Recharge Wednesday LINKUP button and put it somewhere on your blog or blog post. The code is on our sidebar!
I'm Recharging with @AlisonEverill and @PatHolbrook. Mourning with Hope. JOIN US?
Click To Tweet